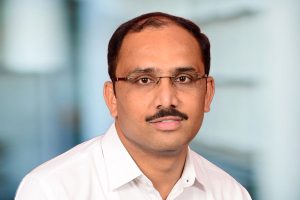 Dr. Ankushreddy Patil
is a Senior Consultant at ToxMinds BVBA with more than 10 years of research and consulting experience in the human health hazard and risk assessment of chemical substances. At Johnson & Johnson Ltd., he was the principal scientist in charge of hazard assessments for chemical ingredients used in consumer products, including cosmetics and other personal care products. Ankushreddy has also been involved in the development of chemical exposure and risk assessment outputs as required under the REACH for human and environmental health using prediction and modeling tools.
Ankushreddy is a Diplomate of the American Board of Toxicology (DABT) and a European Registered Toxicologist (ERT) with a M.V.Sc. in Veterinary Pharmacology and Toxicology from the Maharashtra Animal and Fishery Sciences University, India.