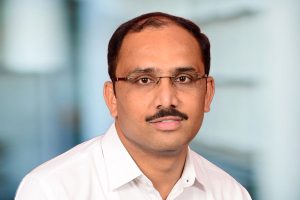 Dr. Ankushreddy Patil is a Senior Consultant at ToxMinds India Consulting Pvt. Ltd., specialising in the human health hazard and risk assessment of cosmetic ingredients and chemical substances. With over 16 years of research and consulting expertise, he provides valuable support to ToxMinds concerning cosmetic and consumer products.
Before joining ToxMinds, Ankushreddy spent 9 years at Johnson & Johnson Limited consumer division. He was responsible for overseeing hazard assessments of ingredients used in consumer products, with a specific focus on cosmetics and personal care products for the EMEA market. His expertise in this area ensured the safety and compliance of these products with regulatory standards. He has also been involved in developing chemical exposure and risk assessment outputs as required under the REACH for human health using prediction and modelling tools.
Ankushreddy is a Diplomate of the American Board of Toxicology (DABT) with an M.V.Sc. in Veterinary Pharmacology and Toxicology from the Maharashtra Animal and Fishery Sciences University, Nagpur, India.