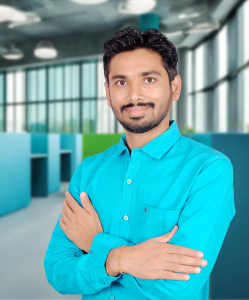 Kamlesh Patil is a Research Associate at ToxMinds India Consulting Pvt. Ltd.
He supports ToxMinds on various projects, including comprehensive literature searches followed by data gap analysis, reliability scoring and data compilation; preparation of their robust study summaries using IUCLID for REACH and Biocides; and GM crops regulatory support.
Prior to joining ToxMinds, Kamlesh worked for 2 years at Syngene International Limited, Bangalore, in the in-vivo pharmacology department. In this role, he gained hands-on experience in designing and conducting pharmacokinetic and pharmacodynamic studies, screening various compounds and NCE in animal models (rodents), particularly in the areas of immunology and inflammation therapeutics. He also played a crucial role in validating new models of interest.
Kamlesh holds MS (Pharm) in Pharmacology and Toxicology from the Institute of National Importance, National Institute of Pharmaceutical Education and Research (NIPER), Guwahati, India.
Languages: EN, HI