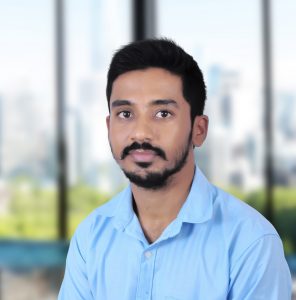 Vereddy Nagendar Reddy is a Research Associate at ToxMinds India Consulting Pvt. Ltd.
He supports ToxMinds on various projects, including comprehensive literature searches followed by data gap analysis, reliability scoring and data compilation; preparation of their robust study summaries using IUCLID for REACH and Biocides; (Q)SAR modelling; and hazard assessment of cosmetics and pharmaceutical impurities.
Prior to joining ToxMinds, Nagendar worked for almost 1 year as a toxicologist at Kimberley Clark, where he performed cosmetic safety assessments, including identification of the point of departure. He also worked for 1 year in Zydus LifeSciences as a senior executive in pharmacokinetic cell. Nagendar holds MS (Pharm) in Pharmacology and Toxicology from the Institute of National Importance, National Institute of Pharmaceutical Education and Research (NIPER), Mohali, India.
SPECIALITIES:
(Eco)toxicological data search & compilation, Human hazard assessment, Robust study summaries for REACH and BPR.
Languages: EN, HI