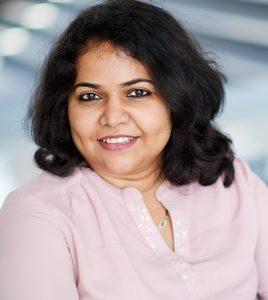 Ms. Sanghamitra Mishra is a Senior Consultant at ToxMinds and Director of ToxMinds India Consulting Pvt. Ltd., with more than 15 years of research and consulting experience in the human health hazard, ecotoxicology and E-fate, and risk assessment of chemical substances.
Mitra has been instrumental in developing our services in the area of non-animal alternatives, particularly SAR/analogue-based read-across justifications and the identification of mechanism-based in vitro testing programmes ('AOP') to reduce remaining uncertainties in a proposed read-across approach. She also has significant expertise in REACH, C&L and BPR Regulations, including endocrine assessments. In the Pharmaceutical sector, Mitra has substantial experience in conducting the toxicological evaluation of impurities, including nitrosamines, extractables and leachables and deriving permissible daily exposure (PDE) or acceptable intake (AI) levels using read across or surrogate data.
Mitra is a European Registered Toxicologist (ERT) with a M.Pharm. in Pharmacology from the Indian Institute of Technology, Banaras Hindu University (IIT BHU), India.
Languages: EN, HI