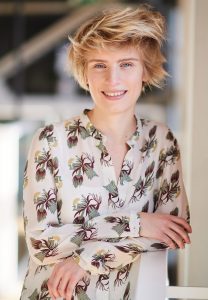 Ms. Celine De Roy is a Research Associate at ToxMinds. She provides (eco)toxicology, regulatory and consortium management support for various project.
Prior to joining ToxMinds, Celine completed a 1-year training on cell culture, biochemical tests and flow cytometry to achieve her master thesis on the subject of "Characterization of mesotheliomagenic macrophage immunosuppressive activity: development of an in vitro assay measuring T lymphocyte activity" at the Louvain Center for Toxicology and applied Pharmacology (LTAP) in Brussels, Belgium.
Celine holds an MS in Biomedical and Pharmaceutical Sciences with an orientation in Toxicology and Immunology from the Faculty of Medecine at the Université Catholique de Louvain (UCL) in Brussels.