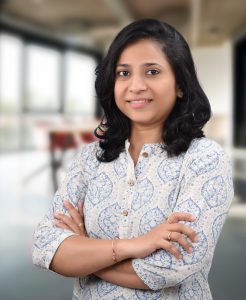 Isha Shete is a Senior Research Associate at ToxMinds India Consulting Pvt. Ltd. She supports ToxMinds on various projects, including study monitoring of ecotoxicological and environmental fate studies, preparation of robust study summaries using IUCLID, environmental risk assessments (ERA) for pharmaceuticals and agrochemicals, hazard assessments and study summary support for various projects.
She has more than 10 years of experience in toxicological research and regulatory affairs. Prior to joining ToxMinds, Isha worked in a GLP certified AAALAC accredited laboratories as a Study Director for ecotoxicology, in-vitro toxicity, acute toxicity, respiratory safety pharmacology studies, biocompatibility studies with hands on experience on OECD, OCSPP-EPA, CIB & RC, JMAFF, ICH, Schedule-Y, and ISO guidelines. She has also established GLP-lab for ecotoxicology in her previous organization. There, she also served as a Quality Assurance (QA)-inspector.
Isha holds M.Sc. (Zoology) with specialization in general and applied toxicology from The Maharaja Sayajirao University of Baroda, Vadodara, India.
SPECIALITIES:
Human, ecotoxicological and environmental hazard assessment, Regulatory toxicology, REACH and BPR IUCLID dossier development.
Languages: EN, HI