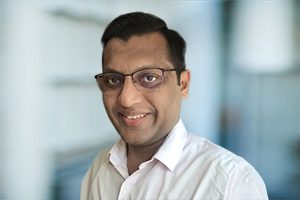 Mr. Pragnesh Panchamvedi, a Consultant at ToxMinds India Consulting Pvt. Ltd., is a regulatory toxicology professional with 7 years' industry and research experience in human health risk assessment of chemicals, cosmetics and consumer products.
He has an extensive experience in safety assessment as well as regulatory compliance of cosmetics and consumer products as per global regulations. He is a Regulatory Affairs Certified (RAC), by the Regulatory Affairs Professional Society (RAPS), USA.
Pragnesh holds M.S.(Pharm) in Regulatory Toxicology, from National Institute of Pharmaceutical Education and Research (NIPER), S.A.S Nagar, India.
Languages: EN, HI